We talk to Mike Riversdale and Raj Khushal, founders of Tech podcast Access Granted, about the power of storytelling, community building, and Christmas parties.
Tell us a little about Access Granted
We (that's no longer the royal "we" as more and more people help out around New Zealand) produce a podcast that aims to share New Zealand tech, social media and start up stories. We've set out to record and share them all. We want to provide a platform for tech stars with Kiwi voices to inspire, educate, entertain and intrigue. 
The format is pretty casual: we chat with our guest(s) over their favourite beverage, starting with why they do what they do, and how they do what they do. We're not investigative journalists, we don't focus on products or businesses (although it's hard not to talk about them if they are someone's passion) and we certainly don't expect to hit the front page. In fact, we usually only have one prepared question.
Everyone has gold in their story...each and every show includes moments of jaw-dropping amazement.
We know that everyone has gold in their story; each and every show includes moments of jaw-dropping amazement. We always conclude by asking how the guests can be contacted as we want our listeners to reach out and start their own conversations.
Finally, these are not our stories, so we encourage people to share them far and wide under a Creative Commons licence.
What's been your favourite episode/conversation this year?
Wow, so many to choose from! A definite highlight was taking our podcast on tour during Techweek. The Silicon Mahia event featured some of the biggest discussions, and hearing Dr Rosie Bosworth talk about the future of food and how that impacts us in New Zealand made a deep impression on both of us, especially as we then drove to Hamilton for the Farming2020 event to hear views from inside the agricultural industry (needless to say they were different). 
What was the most interesting thing you discovered about New Zealand's innovation ecosystem while on the road during Techweek'17?
While we discovered, recorded and shared many people beavering away nationwide, we think the most interesting discovery was the lack of inter-connectivity: a lot of awesome people were reinventing the wheel in their own bubble. It's why we do what we do of course, to pop the bubbles and allow people to connect and learn from each other. 
A lot of awesome people were reinventing the wheel in their own bubble...we pop the bubbles and allow people to connect and learn from each other.
The myth of the "tech community" is a strong one, but not one we have seen evidence of. There are silos of awesomeness, and through the Techweek'17 road trip we tried to join them up by sharing their voices.
Tell us about the WellyTech Access Granted Christmas Party… 
Hah! Well, won't this be a big affair this year...
When we started Access Granted mid-2014, we wanted to end our first year with a thank you to the amazing guests that had agreed to spend time with us, so we crowded around a table in Golding's Free Dive (of course) and had a wicked time. We even had people join us remotely via a Google Hangout :) 
This grew as we invited community groups and like-minded companies to a bigger bar the year after, and then BizDojo and now...THE STADIUM! This means we can encompass all the tech associations, from NZTech and beyond. But it'll still have the feel of our very first party, with a focus on connections, conversations and fun.
We also want to celebrate 2017, the changes that have taken place, and look forward to a thriving tech powerhouse in Wellington 2018.
What does the Techweek theme 'innovation that's good for the world' mean to you?
Nice phrase.
For us it's a guiding theme that can corral the innovation and energy of Kiwi entrepreneurs (if such a thing is ever possible!). By capitalising on the world's perception of our country, maybe we can do good for everyone and not just the 1%.
But still, nice phrase.
In what industries/sectors do you think New Zealand is innovating for a better world?
Wow, all of them.
We asked this question of a few guests to see what they could come up with, and they came up with A LOT!
There was medical tech, agritech, foodtech, energytech and govtech. All of them had examples of innovation that not only puts New Zealand at the forefront of their particular niche, but also solve problems around the world.
Exciting eh! And of course there's Wellington's particular awesomeness in the creative world: music, movie-making, gaming and AR/VR.
What global challenge would you like to see New Zealand innovators at the forefront of solving?
Well, it all becomes very personal when you ask that question. Mike has one view, Raj has another and the co-hosts have even more! 
We are quite a forward-looking bunch with some basic things we want to be improved. Education was a common theme, sorting out global warming was another biggie, as was ensuring all of this tech is made available to everyone and not just the rich (that includes the data digital tech spew out at a startling rate). 
And rockets. We are all very excited by space and rockets!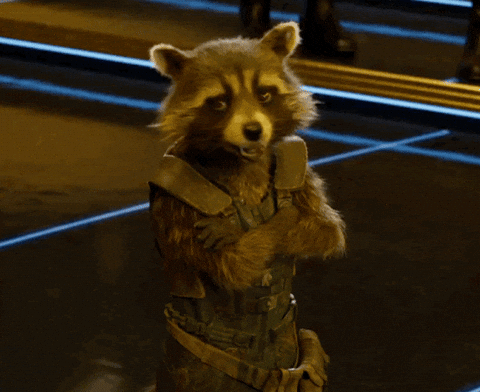 What do you think makes New Zealand innovation and/or innovators unique from a global perspective?

Nothing. There is nothing unique about New Zealand innovation or innovators.
Oh, there is, there one thing ... it/they come from or live in New Zealand.

What makes it incredibly powerful to be in or from New Zealand is a sense of community, a knowing many people that can help, a flat society without hierarchies, an environment where giving it a go is seen as a natural thing. Kiiws are raised knowing they're as good as everyone else around them (mostly, we have issues in even doing this) and that the steps to the top are few.

We're not unique in innovation or in innovators ... but we are standing in the most fertile innovation environment possible, and we can all grow very fast, very tall and very strong.
We highly recommend adding Access Granted to your listen list. Here's their latest:
Listen to "Lukas Zawilski – Turkeys are never gonna vote for Christmas" on Spreaker.
SHARE WITH FRIENDS